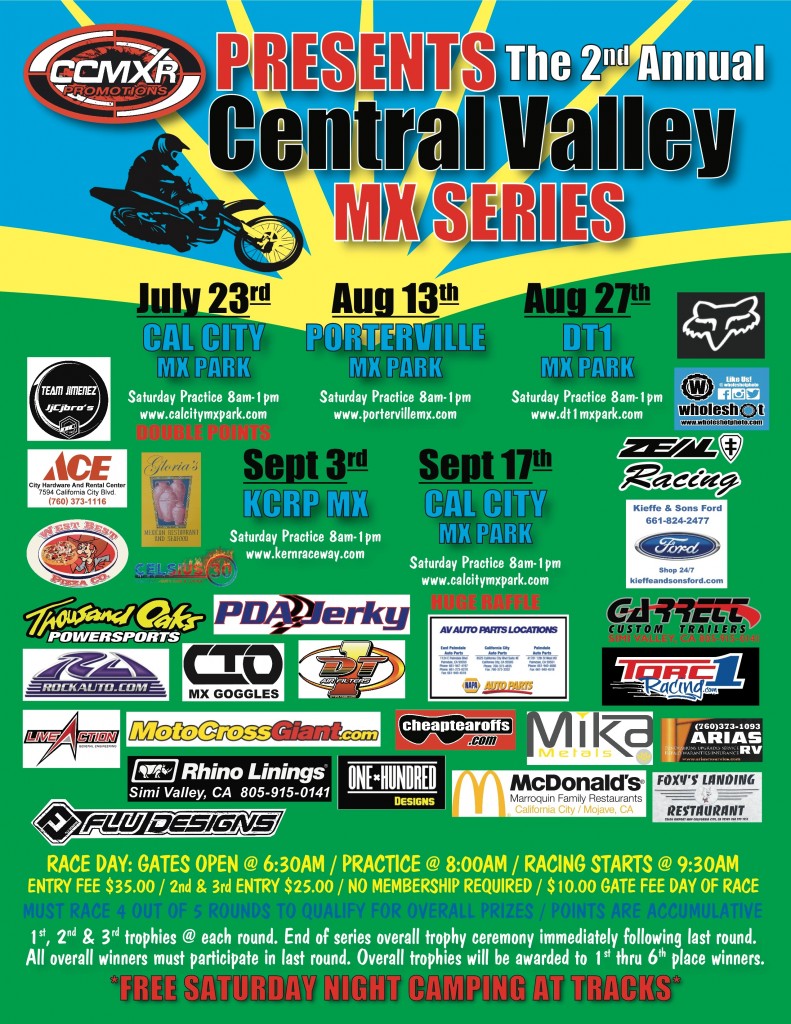 Ride. Train. Race. Win.
MOTOCROSS SEASON
Cal City MX Park is closed for the summer.  We will re-open on September 16th for open practice and the last round of the Central Valley MX Series will be held on September 17th, 2017.  Enjoy your summer!
Check Out Our Dirt.
WORTH THE DRIVE
If you're serious about Motocross, make us part of your circuit.
Our Rules.
All Riders $30 – 50cc-$20.00 (main track)    

Spectators FREE on  regular practice days.

Riders must be at least 4 yrs old.

No minors allowed w/o parent or legal guardian.

Camping is always free.
Our Tracks.
National Outdoor Style with variations of terrain and obstacles. 
This track is completely enclosed in hay bales, except for the exit, as to maintain a high level of safety for the young rider. $15.00 per rider.
Contact Us